Companies today are realizing that benefits enrollment is too complex for outdated systems, particularly voluntary benefits enrollment. Many smaller companies are now beginning to see the advantage of automating employee benefit plan processes and back office carrier administration tasks.
"Online benefit enrollment forms alleviate administrative burdens."
The role of technology in resolving benefit plan enrollment issues
One of the first areas in which technology in benefit enrollment platforms helps employers is administrative burdens. For instance, Human Resources is responsible for managing the benefits plans for an entire workforce. These benefits enrollment processes can be more complex if they are manual or completed with legacy systems. Online enrollment not only plays a big role in helping employees make benefit elections and streamlining HR workflows and administrative challenges, it also helps with compliance with Affordable Care Act guidelines, tracking defined contributions and improving decision support.
The platform should help both employers and employees connect their information directly with carrier partners and payroll vendors. This is important because if this benefit information cannot be connected to carriers and payroll vendors, it is irrelevant.
Benefits administration for new hires: The issue with outdated systems
When an employer hires someone, it will need to track certain HRIS and EE HR information like the hire date and different types of waiting periods before the employee is eligible for certain benefits. Once that is determined, an employer needs to distribute onboarding forms and paperwork for the employee to sign, to include health enrollment, life insurance, dental, vision, W4, I9, direct deposit and all retirement benefits offered to them.
The problem is these benefits are not all offered on one form, so this becomes a massive challenge for HR. They need to accurately track which forms the employee has returned and whether or not all boxes were completed. These issues become exacerbated during periods of open enrollment when all employees must select health insurance and various benefits plans at same time. How do you keep track of all that?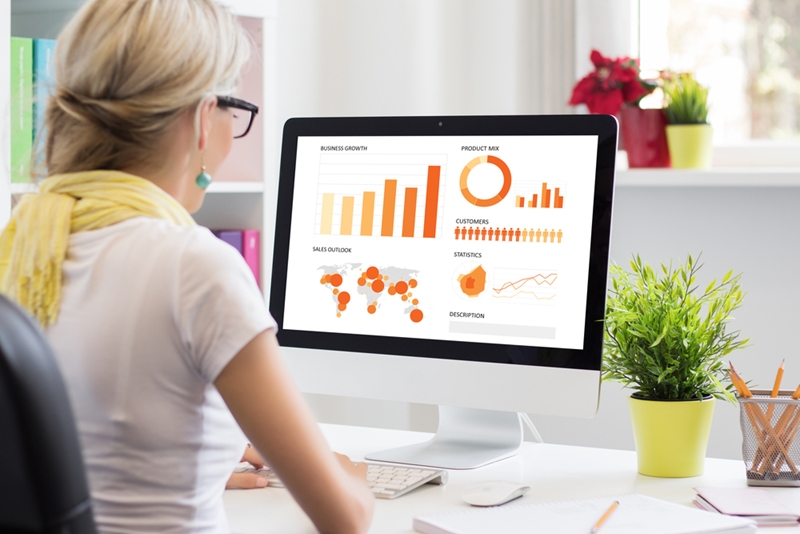 Many HR and payroll departments still organize this information on legacy systems like spreadsheets or paper files. This increases the odds of human error because it is a daunting task to track all benefits enrollment information every year. However, the fact is now insurance carriers do not want paper. They want employers to log into their health insurance systems. So if a company uses a paper-based system or spreadsheets, the HR representative or payroll personnel will need to manually enter the information into the carrier's online benefit enrollment platform.
When you factor in that HR personnel need to hand out these forms, follow up with all employees, make sure they get all necessary forms back and ensure that all the information and data entered into carrier portals is accurate and compliant with regulations, the thought of using outdated systems is all the more daunting.
ACA guidelines are the most important. Employers need to generate 1095 forms to show that they offered the most affordable coverage for employees and their covered family members. This 1095 form tracks whether or not an employer offered affordable coverage on a monthly basis. All that data on a single form over 12 months is a heavy requirement. In some cases with mid-size companies of about 500 employees, for example, an HR representative would need to track that information 400 to 500 times per month.
Let's say a small company does not have a platform to administer the benefits program. When they put a new employee on the program with all the factors listed above, they also need to get the deduction amount. This requires the HR rep to go back through the forms to see what the employee picked, look at the rate and compare that against all these factors. If the HR agent puts that information on a Post-It note and hands the forms to the payroll department, or changes any of the data in the spreadsheet, it can become an extremely convoluted process.
Opportunity with an online system
If you are a new hire at a company, you go to cloud-based web portal that already knows if you are eligible. You are also able to complete these necessary benefits forms at home, which enables you to carefully work through the process to make your elections for benefits such as dental, vision, health savings accounts and various other offerings. The employer's administrator would collect that information into one platform with a dashboard accessible to all employees. From there, the administrator's HR director would then send confirmations and alerts to you.
Once you have all these elections from employees, good systems have pre-established benefits reporting connections with EDI systems. Transmissions are sent to insurance and disability carriers. You capture all this information in one system with real-time updates.
The reality is that systems are not worth much if you cannot extract relevant information from them and distribute that information where it needs to go. However, one advantage of using a local third party administrator like Murray is that you will not speak to a customer service call center. We will have all the information you need because the data capture process is automated in our system.
From there, you have connectivity to a payroll vendor. No more Post-It notes or spreadsheets. In fact, even if you do not calibrate the system to connect directly to a payroll vendor, our automated platform will enable you to provide payroll with predefined or customized reports on employee benefits plans in a given year.
The bottom line is if you still have manual process, you can see the advantage in using Murray' system for health benefits enrollment.