Our Mission and Values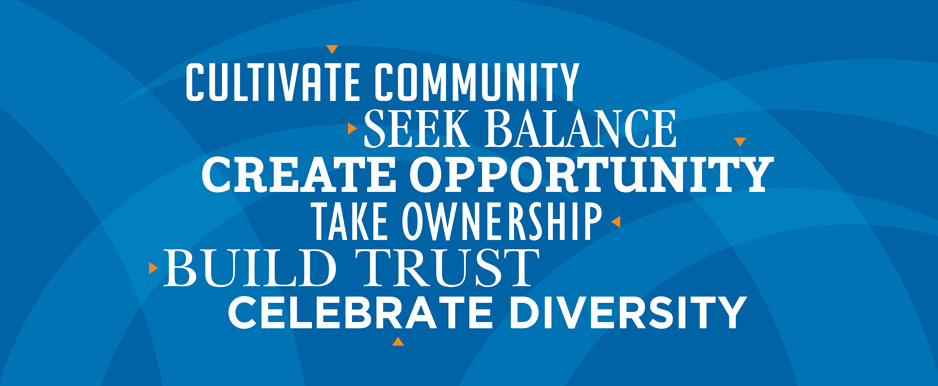 Our mission is to provide smart solutions to help our clients be better prepared and more secure.
Our core values are part of every thought, action, and promise kept:
Build Trust - It doesn't happen automatically. You earn it by being genuine – by telling the truth when it might be easier not to. You keep it by honoring your commitments and following through every time – all the time.
Create Opportunity - Exploration, learning and growth don't happen without the space to do it in. Take a chance – find a new way for a client, help a co-worker succeed, stretch yourself and take your career to a whole new level.
Cultivate Community - It's our responsibility to improve the places where we live, work and play – but we can't do it alone. Make genuine connections. Be a positive influence and have fun along the way.
Seek Balance - Home life - work life - dog life – whatever you care about life! It might be a balancing act, but it makes a happier person who can relate to the things we all juggle every day.
Celebrate Diversity - We love that we're all unique! Sit in the back if you want, or be the leader of the pack. Each new perspective brings its own approach to conquering the challenges we face every day and makes us that much better, together.
Take Ownership - It's our company. We're accountable for our own outcomes. Champion safety – safeguard your health – protect our clients – serve our community. Whatever it is, own it!
In everything we do and say, we want to prove our value in one of the following ways
We use expertise and analysis to guide clients through areas of uncertainty or concern. Experience, technology, and critical thinking are our navigators.
We respect that our clients want to feel informed, valued, and confident that they are making good choices for their businesses, employees, customers, and families.
We want to be accessible, going above and beyond in sharing our knowledge and resources to help clients feel they are "in the know."
---
Find Out How We Live Our Core Values
Click on our interactive brochure to learn about our core solutions and core values