Construction and Surety Bonding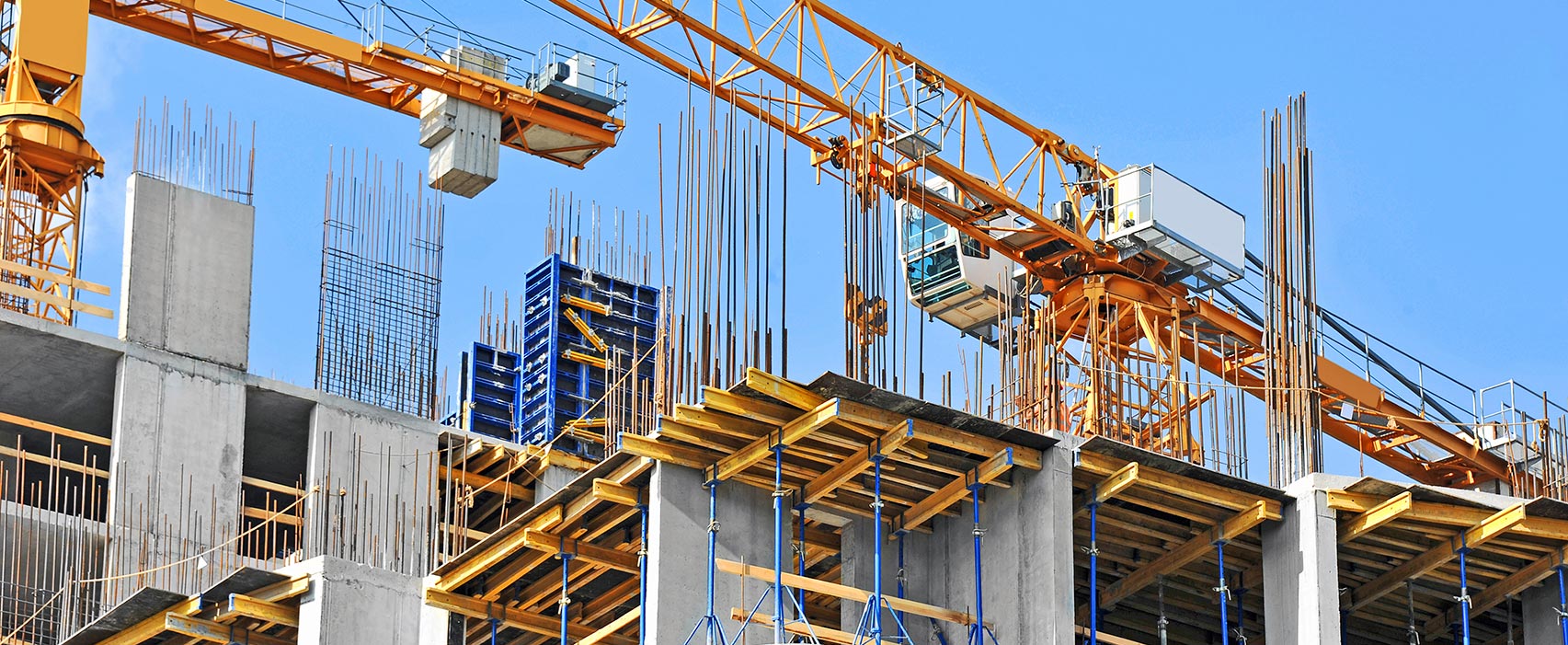 Construction and Bonding with Murray
The Murray Construction Division understands what you need, designs an intelligent plan, negotiates the best contract provisions, and offers a single point of contact for your insurance and bonding needs. We are immersed in your industry. We understand your deadlines, your need to avoid surprises, and your desire to control costs. With smart planning, your safety programs impact those costs.
Our experience in the construction industry began in 1930 with the bond that built the Columbia-Wrightsville Bridge. Today our team of more than 40 construction insurance, bonding, safety, and claim professionals focus their experience on helping you be better prepared to meet the challenges you face, so you are more secure in the future.
Recognized by our clients as trusted advisors, our team is fully versed in the financial and legal components of protecting contractors and is dedicated to helping you increase your prospects for profit through proper risk management and financial planning.
Our proactive, team-based approach to insurance is holistic by design, helping our clients prevent injuries, manage claims, keep projects moving, understand their total cost of risk, and ultimately control costs. Backed with deep relationships with our construction insurance markets, we are able to negotiate the best possible pricing and protection for you.
Contract and Project Specification Review
Known for our expertise and eye for detail, we are routinely consulted for coverage advice and to train staff on insurance clauses within contracts. Our dedicated support means clients aren't surprised by their coverages during a claim.
Our Bond Division includes 10 surety specialists to help you build your bond program and five staff members who know getting your bonds issued accurately and on time is the most important thing they can do for you. Our professionals tailor bond programs to meet the needs of construction companies of all sizes and specialties. We review bond specifications, credit credentials, and contract documents to assist business owners in identifying and mitigating risk. We establish credit and administer commercial surety bond programs for national companies with bond needs in 50 states and have issued both construction and commercial surety bonds internationally.
Specializing in construction has allowed us to build strategic relationships with others serving this industry. We draw upon the expertise of our financial and legal business partners and hold positions of responsibility in both local, regional, and national construction associations. Through these business partnerships, we learn, share our knowledge, and build relationships and centers of influence to benefit our clients and enhance their prospect for profit.
Insurance Solutions for Contractors
Property and casualty insurance
Contract and specification review
Online certificates of insurance
Claims management
Risk control services
Deductible, self-insurance, and collateral management services
Educational and training programs
Captives and alternative risk options
Health benefits and consortiums
Bonding
Surety bonding
Assistance with credit lines
Contract and specification review
Mid-Atlantic Construction Safety Group
Construction Bonds, Inc.
Construction Bonds, Inc. (CBI), a Murray subsidiary located in Sterling, Virginia, specializes in establishing bonding credit for emerging contractors and those companies seeking their very first surety bonds.
Our expertise and success within this highly specialized niche have earned CBI recognition from the U.S. Small Business Administration for helping small, emerging contractors succeed in growing their business. View CBI's website.
PROFESSIONAL ASSOCIATIONS