Create Opportunity
ACTIVE – Jenn does more than just attend Lancaster Rotary luncheons – she is active as a volunteer in their Mentorship Program. Every month, Jenn and 15 other volunteers, spend the afternoon with 25 students from McCaskey High School sharing how the Rotary values of service, fellowship, diversity, integrity and leadership can apply to their lives as students, in their family, and in their place of employment. Jenn is proud of the role she takes in the program when she sees the difference mentoring and scholarship support can make
VITAL – After watching both his parents give back to others through volunteering and serving their communities, Josh realized how vital volunteer services are to the community. He joined a local regional council through the United Way of National Capital Region and has been volunteering to provide financial stability to those less fortunate in the DC metropolitan area.
REWARDING – Jeff has guided his clients in their retooling efforts as they joined the fight to mitigate the spread of COVID-19. Amy worked with clients who wanted to sell sanitizing products and provide PPE as well as thank frontline workers with innovative initiatives.
GIVING – Giving is truly living. That's Deb's philosophy after receiving help from the United Way when she needed it most. Using the daycare services she was provided through them, she was able to turn life around for her and her children. Now she helps others by giving back.
Build Trust
RESOURCEFUL – Nina works closely with physicians and physician practices outside of hospital settings. When COVID hit, she was attuned to what they were going through when they couldn't treat patients. She and her team led the charge to provide premium discounts and deferrals to get them through the toughest time. The team was there for them for much more than insurance by connecting them to the financial and legal resources they needed.
RESPONSIVE – COVID affects us all, so when Bernice's transportation client called and told her they were going to use their bus cleaning systems to clean businesses, and when Brandon heard his metal fabricator was now going to make ventilator parts, they responded with solutions to keep them moving! We love that our clients trust us to help solve their problems.
TANGIBLE – Kim's volunteering story starts with her third grade teacher teaching her to knit. She has knitted, crocheted and knotted to aid veterans, those in hospice care, the local community and around the world. It's a tangible way Kim lets others know someone cares.
RESPONSIBILITY – Organizations that provide meals for the hungry are Shellene's cause. She enjoys cooking, baking and feeding people through various church programs. Her philosophy on volunteering is that it's one of the responsibilities in life to give back as you are able.
SAFETY – The mission of the Murray Safety Committee is to keep all associates safe and healthy – which due to COVID-19 took on a more urgent tone. One recent example of the Committee demonstrating their mission was providing ergonomic guidelines to employees as we adapted our business continuity to working from home to comply with Governor Wolf's order.
Celebrate Diversity
RACERS – Since 2016, we have supported the YWCA's "Race Against Racism" through sponsoring a team and fund-raising. Led by Kristine, we run our hearts out for this important cause. No, a 5-K can't end racism, but it can and does provide an opportunity for our community to come together, have fun, and make a difference.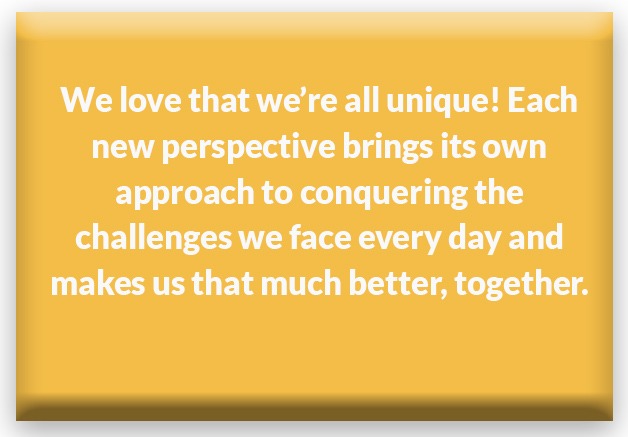 DIAGNOSIS – Cancer doesn't discriminate. When Penny was diagnosed she formed an action plan. The plan turned to a passion working with the Murray for a Cure Relay for Life Team. They work tirelessly year round to "fun-raise" to beat cancer. The Team was recently recognized for ranking in the top 100 in the country for their fundraising – that's a lot of hard, but fun, work.
AWARENESS – The horrible death of George Floyd focused our attention on the bias that exists in our world. This senseless act made us evaluate and reflect on how we can improve our own diversity. As a result, we put our beliefs into action and a Diversity Committee was formed to advance and expand diversity within the Agency and the insurance industry.
Seek Balance
MULTI-TASKERS – Josh loves his contractor clients so he not only takes his work home with him, but he also takes home to work, too. It's no surprise his son wants to be a "bond guy" like Dad! A living example.
ANIMAL LOVERS – Denise, Randy, and Bill rescue ex-racing greyhounds, Rick's family gives horses a second lease on life, and Tammi and Sam champion rats and hamsters as adorable, social creatures. Sarah works with Phoenix Assistance Dogs because she knows firsthand the power of the human-animal bond to help those with disabilities. You can see how much we value the unconditional love our animals bring to our lives and the connections they create between us at our "bring your pet to work day" events. The best days of the year!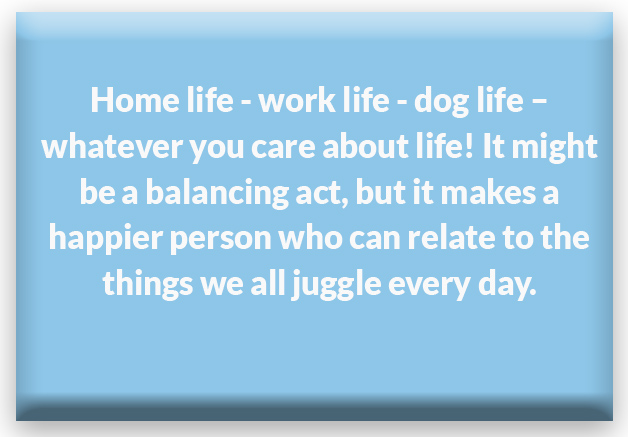 TEACHERS – When schools and daycares closed due to COVID-19, we compiled educational and fun activities for kids using resources from the community, internet, and insurance carriers. Parents became teachers overnight and these materials provided much needed balance between their roles.
LAUGHTER – The Murray Recreation Committee helps us all de-stress through fun events designed to keep associates in all our locations connected. Cornhole tournaments are taken seriously while the competition is friendly, and the group surprises us with unexpected rewards – like chocolate treats on our desks, as well as hosting events where recipe sharing is as abundant as the food!

Take Ownership
SERVING – The Murray Wellness Committee is actively helping coworkers and their friends and families by sewing masks for those who cannot find them through another source. The Committee also sponsors a weekly meditation session over lunch to help relieve anxiety and stress due to the pandemic. It's important to protect the health and safety of our associates.
REWARD – Power through Partnership is the theme for "Splash" awards to recognize coworkers who go above and beyond. Each month it's exciting to see all the nominations made and awards given.
KINDNESS – Renee's random acts of kindness are a family affair. She participates in the "Wrap-Up" project "scarf bombings", knitting and crocheting scarves and placing them in public places for anyone in need. She encouraged her family to also participate in "Kindness Rocks" by painting inspiring messages on rocks and leaving them along the path of life.
BARRIERS – Mary took the time needed to help a customer get life insurance coverage necessary to fulfill a legal agreement. She not only provided options and helped pick the best solution, she recognized a serious language barrier and helped him communicate with the insurance carrier. The customer was thankful for the help especially since his attempts had previously failed. Mary broke down barriers others didn't notice and the customer reached a successful conclusion.
Cultivate Community
DEDICATED – Our associates often share information about the organizations they love, so we asked them to tell us more. Turns out, in less than a year they have dedicated countless hours volunteering for many worthwhile causes! Yes – the hours count – but even more meaningful is the impact these organizations have on all of our lives.
SPONSORING – As an Agency, Murray backs the non-profit organizations that make our communities a better place. Our associates are active in supporting the YWCA, VisionCorps, Compass Mark and others through fundraising, volunteering, and leadership roles.
PREPARED – As United Way VITA volunteers, Beth and her daughter prepare taxes at night and on weekends. While they make a difference in the community for those they help, they also are rewarded by the comradery of their fellow volunteers and share their accounting abilities.
IMPACTFUL – Clarice gives back to communities impacted by disasters because she believes everyone deserves a safe and healthy place to live. She has made numerous disaster relief trips to repair and rebuild houses damaged by hurricanes and flooding.
PASSION – A passion for production agriculture, specifically dairy, is what motivates Courtney. She volunteers for many farm-related programs, but her favorite is Farmers Care which lends a hand to someone in need. Courtney volunteers to make a difference – for someone's life, for her community, and for herself.
GRATITUDE – 30 years ago Hong left Vietnam for a better life and education in America. Now she shows her gratitude to those who helped her by sewing masks and donating them during the pandemic. Recipients include HACC – for giving a full-time working mother the opportunity to graduate college with English as a second language – and Water Street Rescue Mission.