Farm and Agribusiness Solutions
Running a farm or commercial agribusiness has always involved risk. Through decades of relationships built on integrity and ability, we've specialized in equipping farms and agricultural businesses with solutions for being better prepared today so they are more secure tomorrow.
Modern farmers must be tireless, dedicated, and resilient. They must also be business thinkers, chemists, mechanics, geneticists, financiers, lobbyists, computer experts, environmentalists, soil experts, and marketers.
No matter how much things change, one thing remains the same: Murray has the passionate people who understand the demands and risks of your industry, and we use our knowledge to help your agribusiness thrive.
Our dedicated agribusiness team has more than 70 years' experience managing risk in your industry. We understand safety, sustainability, and productivity are interconnected and each is critical to your success. And, we recognize the increased demands on agribusiness are greater than ever – from the consumer's increased emphasis on animal welfare and food safety to a push by environmentalists for conservation – these factors have added a new dimension of complexity to your daily operations.
"Without question, the Murray advantage is their people!"D. Cardile, Cardile Mushrooms, Inc.
Our role, simply put, is to help you identify today's risks and anticipate future risks. We help everyone from small family farms to large commercial farming operations like poultry and dairy farms, grain operations, mushroom farms, equine facilities, livestock producers, and beyond. You get the right coverage, top-notch insurance company options, expert claims, and risk control advice, all at the best negotiated cost.
You can count on our professional advice – and most importantly – our personal dedication to you and your business.
Learn More by Contacting:
Michelle Zunner at 717.381.2443, or send her an email.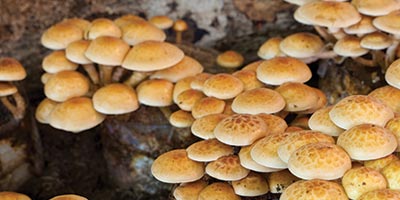 We offer a variety of special programs and coverages for agribusiness.
Insurance
Farmowners policy
Farm buildings and machinery
General liability
Product liability
Product recall
Equipment breakdown
Workers' compensation
Motor truck cargo
Livestock
Employment practices liability
Risk Management and Consulting
Farm safety
OSHA compliance
Specialty Programs by Industry
Mushroom growers
Poultry farmers
Dairy farmers
Grain operators