Murray Securus provides thoughtful solutions to improve the safety and security of our clients.
Latest News
HCS and GHS Alignment
Effective June 1, 2016 – The Hazard Communication Standard (HCS) is now aligned with the Globally Harmonized System of Classification and Labeling of Chemicals (GHS). This update to the Hazard Communication Standard (HCS) will provide a common and coherent approach to classifying chemicals and communicating hazard information on labels and safety data sheets. This update will also help reduce trade barriers and result in productivity improvements for American businesses that regularly handle, store, and use hazardous chemicals while providing cost savings for American businesses that periodically update safety data sheets and labels for chemicals covered under the hazard communication standard. If you have questions, contact your Murray Securus Risk Control Consultant at 717.397.9600.
Insurance Information on the Go!
Accidents will happen. Now, with our mobile app, it's never been easier to keep track of your policy detail, do a complete home inventory and even report a claim while at the accident scene. Whether you are our client or not, you can download and use this handy app!
RISK MANAGEMENT
Risk management is the heart of what we do. From loss prevention and claims management expertise to captive design and management, we continually educate and engage our clients in a crafting the best risk management solution.
View Risk Management Solutions
INSURANCE
View Insurance Solutions
HEALTH BENEFITS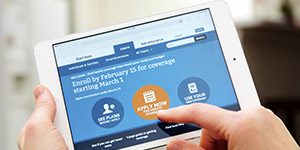 Providing and managing a competitive health benefits program is more complex than ever. We provide a comprehensive approach to medical insurance, life insurance, disability and retirement for individuals and businesses.
View Health Benefits Solutions
TPA
If you self-insure your workers' compensation, liability or professional exposures, you know how important it is to tightly manage your claims. We design custom TPA solutions for self-insured clients of all sizes and levels of experience.
View TPA Solutions
WEALTH MANAGEMENT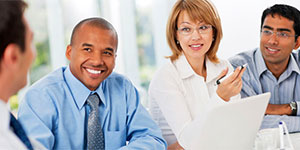 When it comes to investing, cost matters. Our wealth management team offers a complete investment solution that is planning-based (not product-focused) with full fee transparency and disclosure.
View Wealth Management Solutions
HUMAN RESOURCES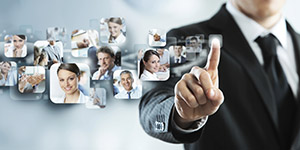 The success of any business, regardless of size, depends on the effective utilization of its human resources. People issues facing a business grow more complex every day. Wise decisions enhance success. Poor decisions can be costly.
View HR Solutions
AREAS OF SPECIALTY
Some industries have very specialized risk management and insurance needs. We have cultivated a depth of expertise in these specialty areas.
INSURANCE TRENDING NOW
Here are some of the coverages most asked about by our clients. Speak with your customer service representative to learn more.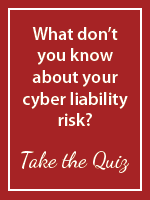 Nearly every day we hear a news story where a business or government entity's data has been compromised. Today, we are all at substantial risk of having our personally identifiable information (PII) stolen from us. We shop online using a credit card…we use plastic at the local grocery or retail store…there are countless opportunities for your data to be compromised. What can you do to protect yourself? We've got some tips and suggestions to minimize your exposure, as well as some solutions to protect you in the event of a loss. Read more about cyber liability protection here.
The 2015 Identity Fraud Study, released by Javelin Strategy & Rsearch, found that $16 billion was stolen from 12.7 million U.S. consumers in 2014, compared with $18 billion and 13.1 million victims a year earlier. There was a new identity fraud victim every two seconds in 2014. These are scary statistics! Learn more about identify theft protection and how you can reduce your chance of risk here.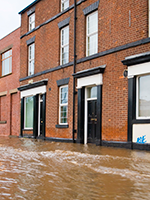 Flood insurance is excluded under standard homeowners and renters insurance policies, but it is available in the form of a separate policy both from the National Flood Insurance Program (NFIP) and from some private insurers.
With hurricane season beginning June 1, now is the time to consider flood insurance options. If you live in a flood zone, coastal area or other area where flooding could occur, contact your agent to discuss adding flood insurance to your insurance program.
PROFESSIONAL ASSOCIATIONS