Construction and Surety Bonding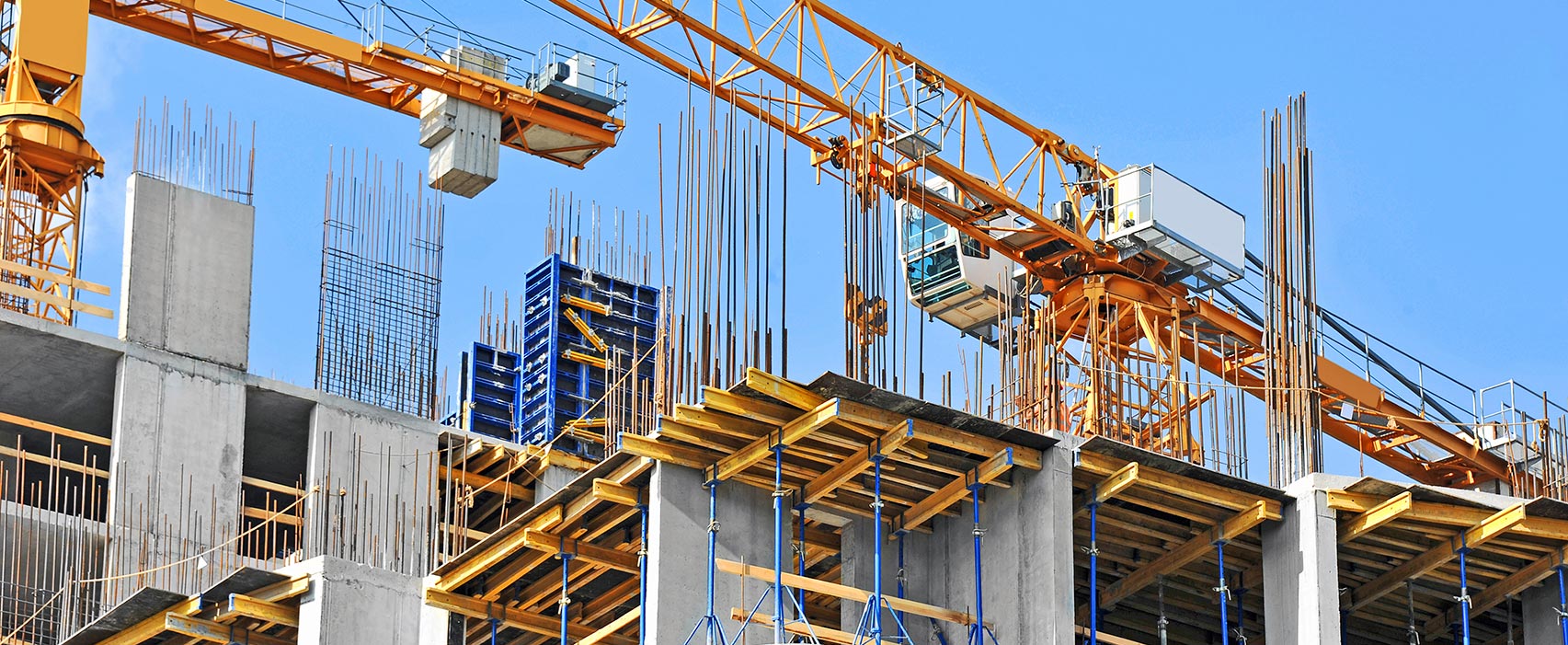 Our experience in the construction industry began in 1930. Since then, our team has grown to 40+ experienced employees serving the insurance, risk management and surety bonding needs for clients in the Mid-Atlantic and Eastern States regions of the U.S.
Recognized by our clients as trusted advisors, our team is fully versed in the financial and legal components of protecting contractors and is dedicated to helping you increase your prospects for profit through proper risk management. By engaging your executive, operations and risk management teams, we can help guide you through the risk evaluation process to determine what risks can be retained, what should be transferred by contract or through insurance or alternative mechanisms, and which risks should be avoided completely.
Insurance
Our proactive approach to insurance is holistic by design, helping our clients understand their total cost of risk. Preventing injuries, managing claims and keeping projects moving is the value our contractors seek and what will ultimately help control costs. Our "elite" relationships with our construction insurance markets enables us to leverage unique coverage and cost of risk solutions to bring value to our clients' programs.
Contract and Project Specification Review
The time to realize your insurance coverages don't – or can't – meet contract specifications is not after you sign the contract or bid a project and it's definitely not after a claim. Our team quickly reviews your contracts and project specifications with an expert's eye for detail and your protection in mind. Known for our expertise with spec review, we are routinely consulted by legal and financial professional partners for coverage advice and to train their staff on insurance clauses within contracts.
Surety Bonding
Our professionals tailor bond programs to meet the needs of construction companies of all sizes and specialties within our established operating regions. We review bond specifications, credit credentials and contract documents to assist business owners in identifying and mitigating risk. We establish credit and administer commercial surety bond programs for national companies with bond needs in 50 states and have issued both construction and commercial surety bonds internationally.
Relationships
Our construction practice is certainly specialized, but we don't operate in a vacuum. We draw upon the expertise of our financial and legal business partners, and hold positions of responsibility in both local, regional and national construction associations. Through these business partnerships, we learn, we share our knowledge, and we build relationships and centers of influence to benefit our clients and enhance their prospect for profit.
Construction Bonds, Inc.
Construction Bonds, Inc. (CBI), a Murray Securus subsidiary located in Herndon, Virginia, specializes in establishing bonding credit for emerging contractors and those companies seeking their very first surety bonds.
Our expertise and success within this highly specialized niche have earned CBI recognition from the U.S. Small Business Administration for helping small, emerging contractors succeed in growing their business.